Château de Chamilly : Green setting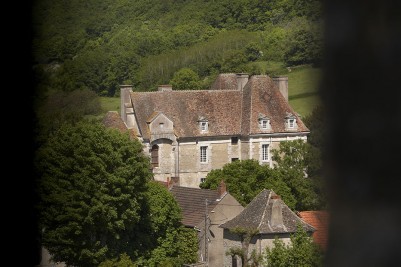 Château de Chamilly stands in the heart of a green valley situated to the north of the Côte Chalonnaise, 20 minutes south of Beaune.
It was built during the 17th century by Noël Bouton (lieutenant general of the armies of King Louis XIV, Governor of Strasbourg and Marquis of Chamilly), on the foundations of a 14th century fortified farm.
The Desfontaine family bought it, along with the surrounding land, at the beginning of the 19th century.
Taken with the buildings, the land and the incomparable lifestyle, the Desfontaine family continually restore and develop the surroundings
A visit to the château will not leave you unmoved, and you'll always wish to return…
The Climats (the vineyards , soil, climate, the whole terroir) : These are the riches of Burgundy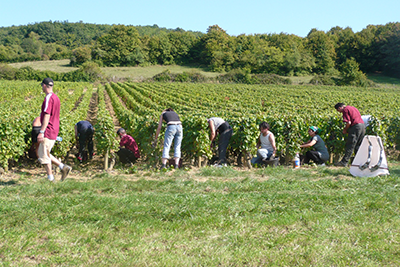 Each of our vineyards, or each Climat, has its own character.
What differentiates them ? Multitude of small things will influence their styles.
Exposition, planted on at the top of slopes, or in the middle, surrounded by a wall, composition of the soils…
Each vineyard or climat has a name: Mercurey Clos la Perrière, Montagny 1er Cru les Burnins…
At Château Chamilly, each vineyard is a special case, which we nurture from pruning to harvest. Each vineyard's wine is grown, tended and bottled separately. You'll find their names on the bottles.
Do not hesitate, come and discover our vineyards !