GREAT WINES OF BURGUNDY
- Vineyard owners since 1592 -
Château de Chamilly
Château de Chamilly stands in the heart of a green valley situated to the north of the Côte Chalonnaise, 20 minutes south of Beaune.
It was built during the 17th century by Noël Bouton (lieutenant general of the armies of King Louis XIV, Governor of Strasbourg and Marquis of Chamilly), on the foundations of a 14th century fortified farm…
The Desfontaine family bought it, along with the surrounding land, at the beginning of the 19th century. Taken with the buildings, the land and the incomparable lifestyle, the Desfontaine family continually restore and develop the surroundings.
A visit to the château will not leave you unmoved, and you'll always wish to return. Read more →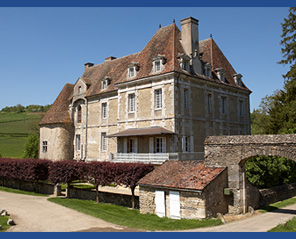 Discover the Domaine's wines.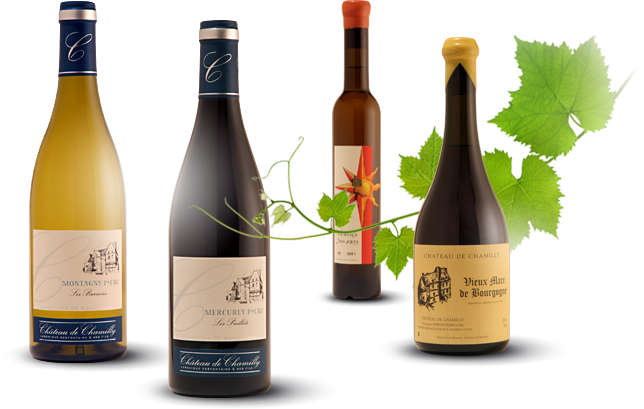 Chers Amis, Chers Clients, Amis de Chamilly, Et oui, ça fait déjà un an et il va falloir reprendre le rythme des […]
Cette année, Arnaud vous attendra sous le Pavillon Bourgogne – HALL 3 – Stand D72 à l'occasion du Salon WINE PARIS. Ce […]
Toute l'équipe du Château de Chamilly vous souhaite de Merveilleuses et Aromatiques Fêtes de fin d'Année!!!